You look at your baby, her little plump feet, that prefect marshmallow bum, those cheeks, oh, those cheeks!
Suddenly a shrill and entirely unwelcome feeling overwhelms you. You find yourself wanting to violently pinch those cheeks hard and devour your baby whole.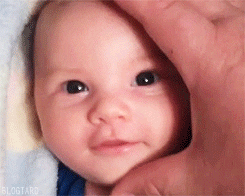 The good news is, you are not a freak. Ideating violent acts on babies, kittens and sloth pups, is so normal there is a word for it.
It's called 'gigil'
It's a Tugalog (Filipino) word which roughly translates as 'the irresistible urge to pinch or squeeze something or someone that is unbearably cute'.
In 2013, Yale University researchers suggested such violent feelings were a necessary reaction to overwhelming cuteness. It's the brain's way of venting extreme feelings of giddiness and happiness.
The study's researchers measured people's feelings immediately after viewing cute photos of baby animals. They found people who had aggressive or negative reactions to extremely positive emotions recovered better from their emotional highs.
'Aggressive cuteness' was measured by the amount of bubble wrap participants popped when exposed to cute stimuli.
The scientists found those wired for 'aggressive cuteness' were also more inclined to cry while elated —  both reactions are coping mechanisms that help one find emotional equilibrium, sooner.
So for those of you who wear huge Anna Wintour sunglasses inside the school hall at the end-of-year  Christmas concert …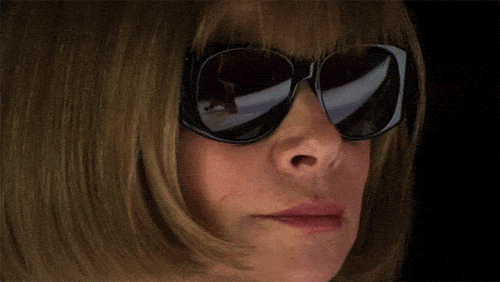 … to hide the fact that this is how you react to your kid's kindergarten class dressed in oversized elf costumes, singing John Lennon's 'Merry Christmas' …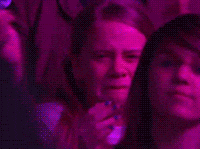 …then you have some amazing emotional balancing skills, mama.
Yay. Well done.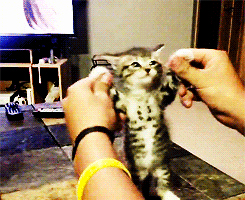 Arghhh!
Other untranslatable words only a mother understands …
kaelling
Danish word for a mother who stands on her doorstep (or at Coles aisle) cursing at her children.
kalsarikannit
Finnish word which roughly translates to "drinking home alone in your underwear, with no intention of going out."
balabaleh
An aboriginal word (from Bundjalung nation in Northern NSW) which means 'helpful person'.
Want to be a 'balabaleh' when you visit a new mama?